A New Direction
You can rest assured that the A1 Automotive recycled parts you purchase will be right for your vehicle because they are the original OEM parts made for your vehicle ... the correct fit, the proper performance all at the right price with a 90 day warranty on most parts. That is the A1 commitment!
You significantly reduce your vehicle repair cost without sacrificing quality when you make the switch to recycled A1 parts. In fact most A1 recycled parts are generally about half the price of new OEM replacement parts.
We also offer new after market part alternatives for most makes and models
---
Warranty Information
A1 Automotive guarantees the part you purchase will be in working condition or they'll exchange it.
Extended Warranties Available on larger components in most cases at additional cost.
Call or email one of our knowledgeable parts specialists today for details.
---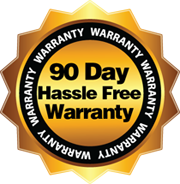 Thousands of Parts in Stock for 2010 and Newer Vehicles
Salvage. Motor Vehicle Recycling. Used Parts Sales.

At roughly half the cost of new parts, A1 Recycled Parts are the original and genuine parts made to original manufacturer's specifications.
They're inspected and guaranteed to fit your vehicle. From late model components to obsolete or hard to find parts you can be sure that your A1 Recycled Parts will perform to the standards to which they were designed. Excellence is not optional, it's the A1 commitment !
A1 recycled Parts that need to be protected from the elements are carefully stored in warehouses to preserve their integrity and performance.
A1 parts are inventoried, the model year and mileage of the vehicle they came from are recorded to provide information about the condition of the part you're purchasing.
---
Call: 709-576-7480
Toll Free 1-877-777-2211
---